ENOLOGICA VASON & JU.CLA.S. @ INTERVITIS 2018
ENOLOGICA VASON & JU.CLA.S. @ INTERVITIS 2018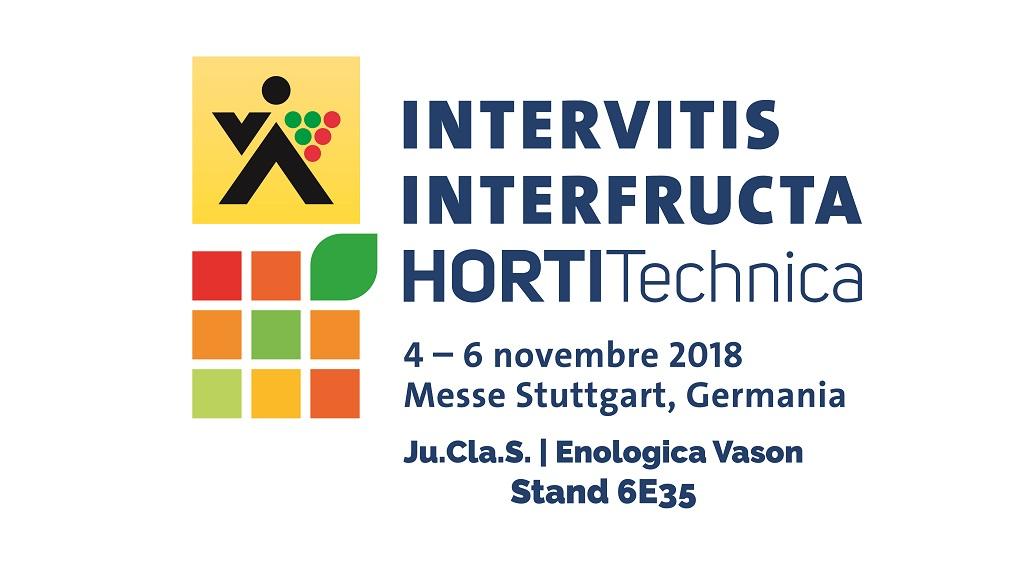 Enologica Vason and Ju.Cla.S. will be presenti anche quest'anno ad Intervitis Interfructa Hortotecnica, che si terrà dal 4 al 6 Novembre 2018.
Come and visit us @ STAND 6E35!
Intervitis takes place concurrently with the German Winegrowers' Congress every two years at the Stuttgart Trade Fair Centre. The international technology trade fair for wine, fruit juice and special crops offers exhibition sections for:
cultivation and harvesting technology;
processing and process control;
filling and packaging technology;
organization and marketing.
Different pavilions are being planned in 2018 for the first time:
- "Viticulture 4.0" and "Campus 4.0" will illuminate current digitalization trends and innovative products and services from young companies.
- "Energy-efficient viticulture" will present practical solutions for energy-efficient through to energy-independent viticulture.
- "Risk management" is the name of the pavilion which will examine the increased risk of harvest failures and adequate strategies for harvest protection, as well as effective prevention measures.
- "Plant protection" will feature measures and products which are used in anti-resistance management or in mechanical processes.